Posted on
By Rachel Dorig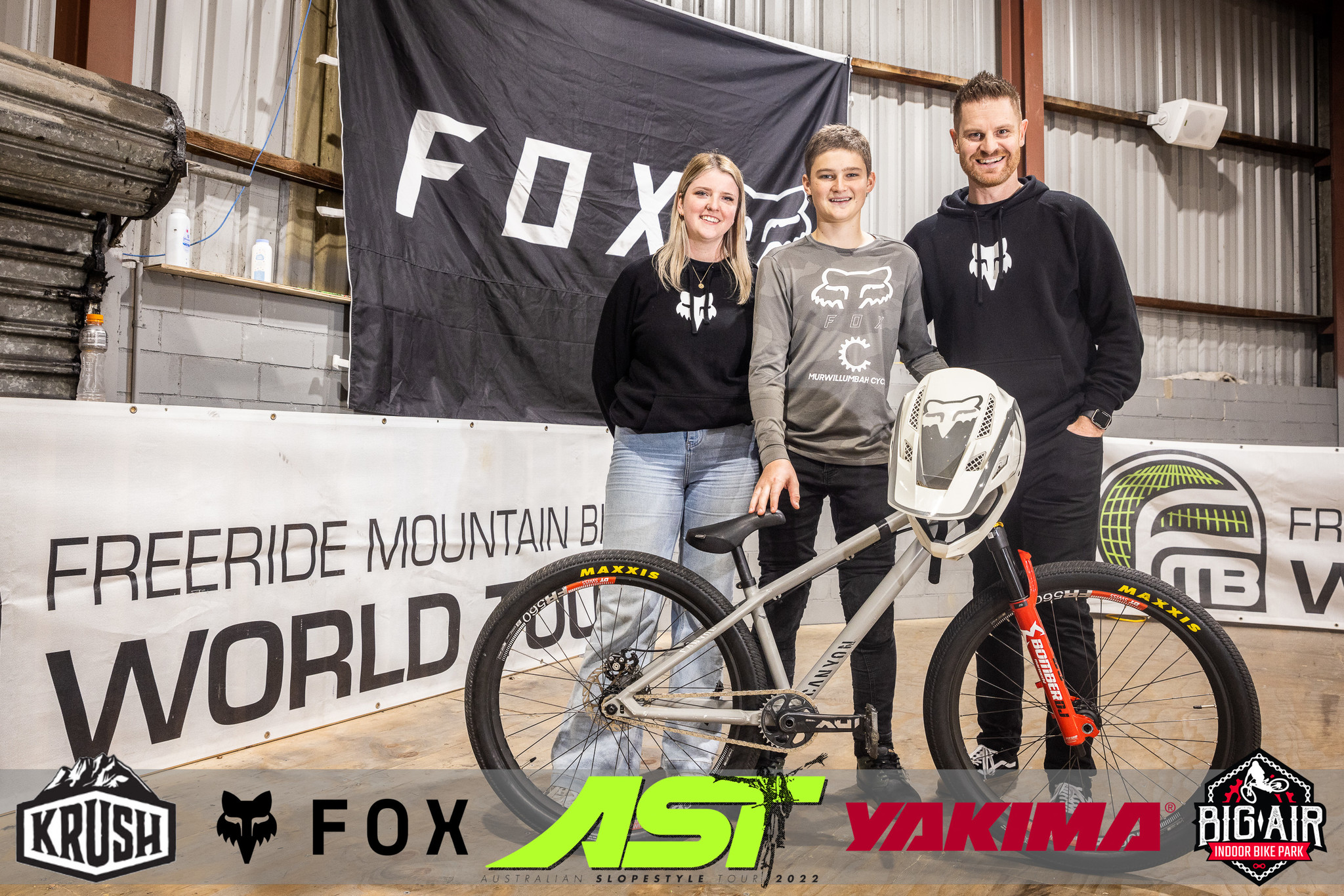 We are very pleased to announce that our local shredder Dane Folpp achieved 4th place in Round 1 of the AST (Australian Slopestyle Tour).
The competition was held at the Big Air Indoor Bike Park in Sydney on the 23rd July. AST is a sanctioned FMB (Freeride Mountain Bike) World Tour Australian Slopestyle Mountain Bike series. Dane's initial runs got him into the qualifications where he then competed against the top riders in the open mens division. He then gained 4th place over all in his final run. You can follow Dane on his Instagram @dane_mtb.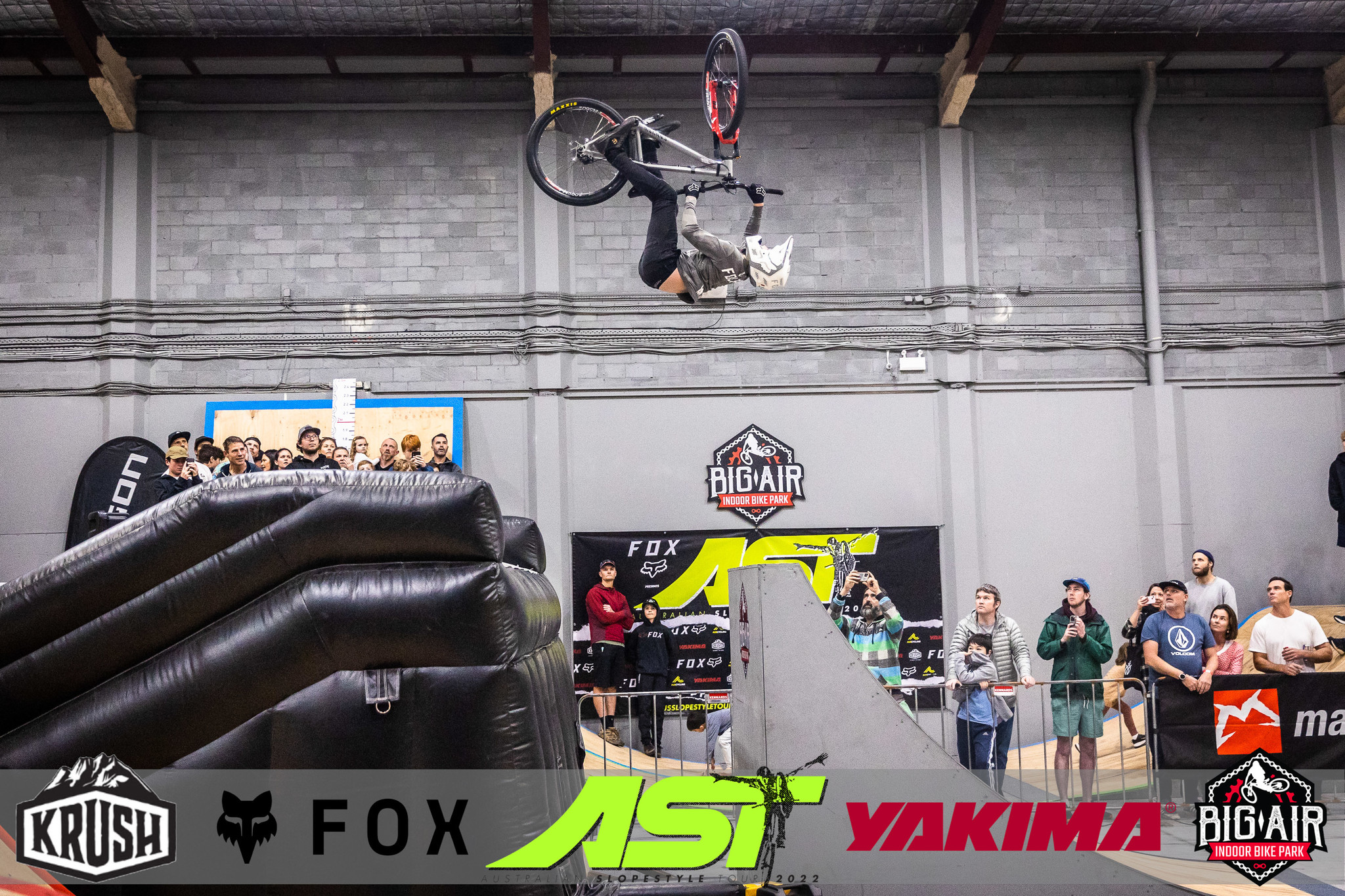 We are very proud to be sponsoring such a committed and young, local, talented rider, who is also an athlete and ambassador for the FOX RACING AUSTRALIA Team. Dane recently has been invited to join and Marzocchi Australia Team (suspension distributed through FOX FACTORY AUSTRALIA) which is another huge achievement as he continues to gain recognition in Freestyle / Slopestyle MTB riding.
Dane has been working hard training whenever he can and the results are showing. He is now preparing for Round 2 of the AST to be held at Kooralbyn Valley MTB Park on 17-18 September. Round 3 will be held at Green Valleys Bike Park in November.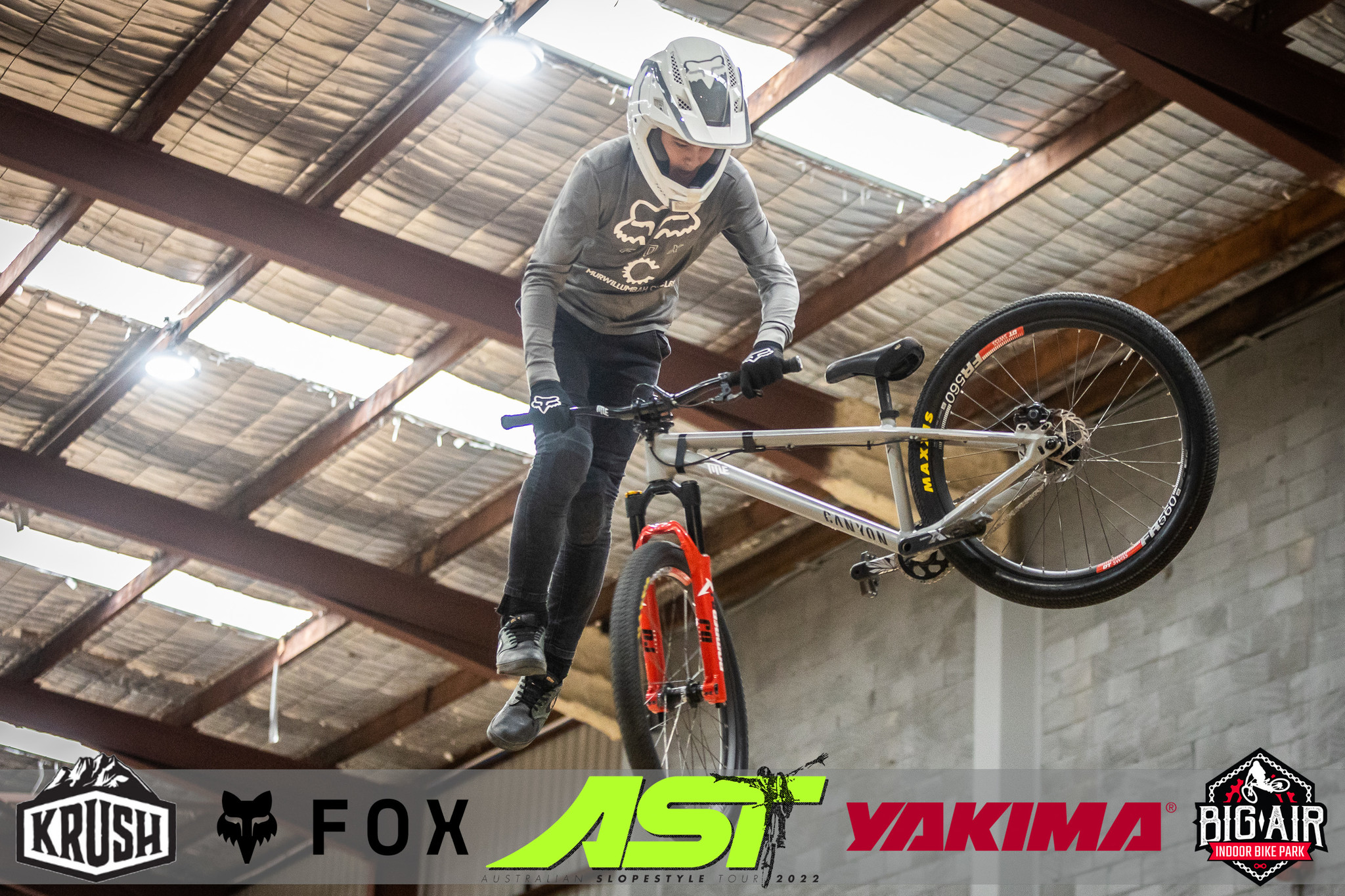 Thanks 'Outer Image Collective' for the photos.